Coffee Shops in Pittsburgh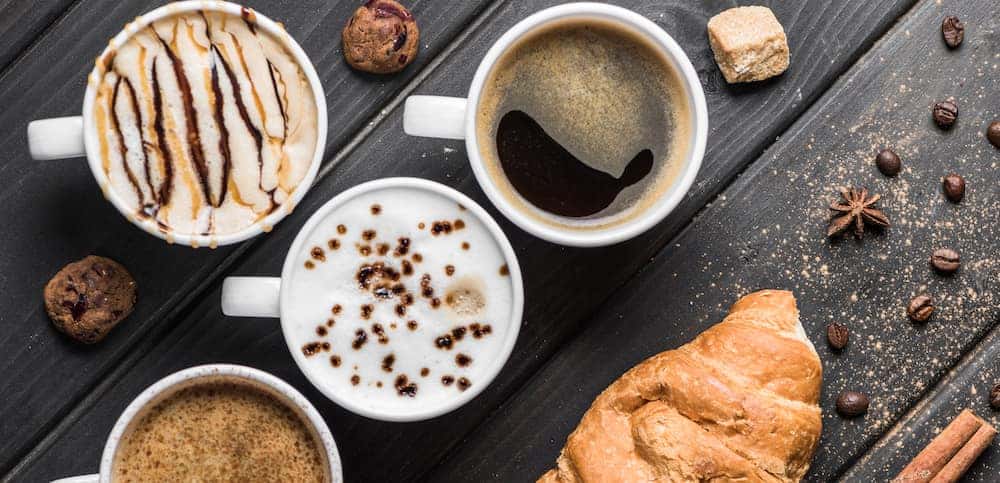 In order to handle all the excitement and energy that occurs in Pittsburgh, you need to fuel up with the right coffee. Thankfully, there are plenty of coffee shops in Pittsburgh for you to enjoy. Whether you're looking to relax with a latte on the Southside, or grab a cup to-go from one of the coffee shops in downtown Pittsburgh, Delaney Honda is here to point you in the right direction. Check out our list below to find the best coffee in Pittsburgh, and if we missed your favorite spot, please feel free to reach out and let us know.
Delanie's Coffee
Delanie's Coffee is one of the most popular coffee shops downtown Pittsburgh has to offer where you can get a good cup of joe and be surrounded by friendly people. Aside from the coffee, the sandwiches, baked goods, and other drinks on the menu make this place a must-visit any time you're in the area. So if you want good coffee and an all-around good experience, make this a place to visit.
Zeke's Coffee
Zeke's Coffee is another popular coffee shop in Pittsburgh, PA. Plus, this is also a café, providing you with plenty of delicious foods to have with your coffee or other warm or iced drink. At Zeke's they're also happy to tell you all about their roasting process, so feel free to ask as many questions as you'd like to learn a little bit more about how they operate.
Big Dog Coffee
Big Dog Coffee is one of the coffee shops in Southside Pittsburgh that people enjoy coming to. The quaint and stylish atmosphere helps to liven the mood while the menu items will certainly put a pep in your step. Plus, Big Dog Coffee knows that you could use a little caffeine throughout the day, so they're open late to help you fuel for your evening.
Espresso A Mano
Espresso A Mano brings the espresso drink to life in Pittsburgh. When regular coffee just won't do it and you need something with an extra kick, be sure to see what this place has to offer.
Find The Best Restaurants in Pittsburgh
If you're interested in coffee shops in downtown Pittsburgh you might want to check out Rock 'n' Joe, Gasoline Street Coffee Company, or 21st Street Coffee & Tea. Whether you're looking for that great cup of cappuccino, or want to find the best restaurants in Indiana, PA or Greensburg, PA, Delaney Honda is a great resource. Our team can help you navigate around town or find the best ways to winter car prep your vehicle. Learn more about Delaney Honda today.